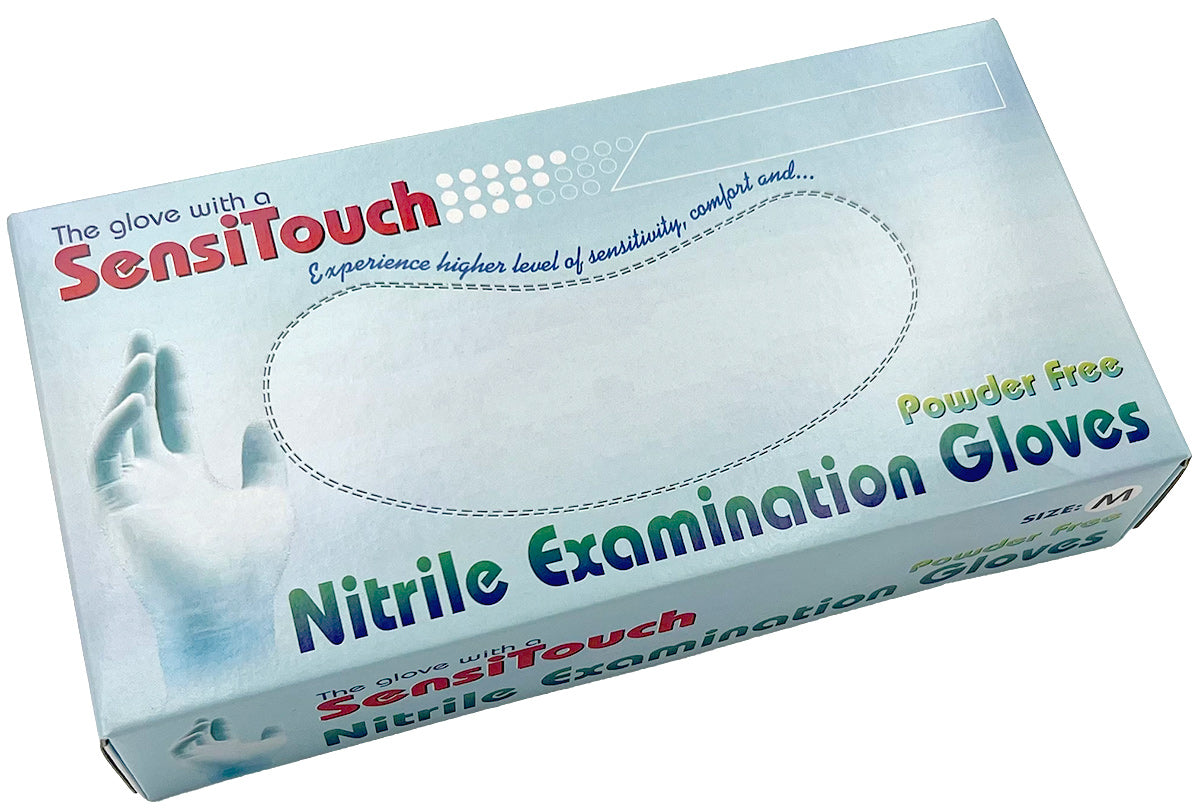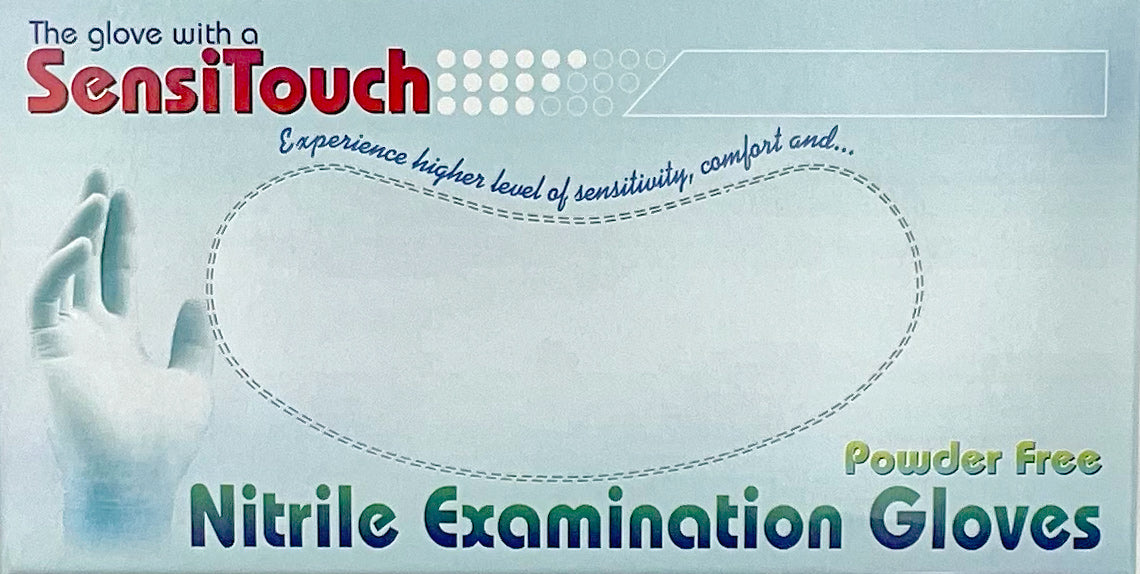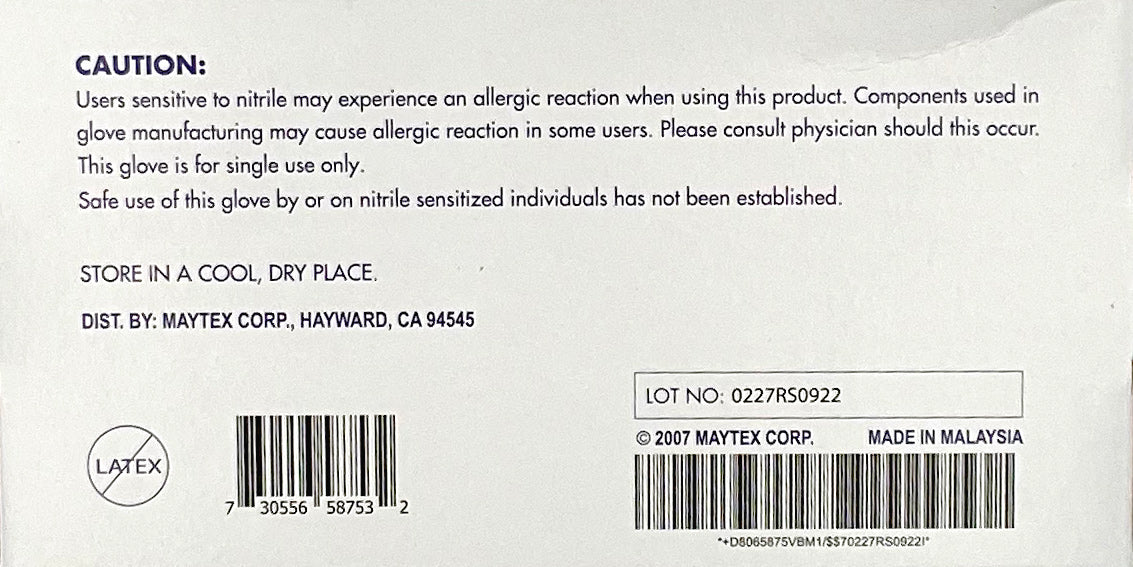 Sensitouch Nitrile Exam Gloves - 3 Mil
---
Sensitouch powder-free violet blue nitrile exam gloves offer the most advanced "silk-soft" nitrile formulation with a higher level of sensitivity and comfort that no other gloves can offer. Sensitouch nitrile exam gloves are ultra thin with a textured finger.

This glove meets the emergency medical glove requirements of NFPA 1999 standard on protective clothing for emergency medical operation, 2003 edition.
Price listed is per box of 100pcs.
View our shipping rates and information here.
Sensitouch Nitrile Exam Glove Solution Type
Material: Nitrile
Fitting: Ambidextrous
Cuff: Beaded
Glove surface: Full textured surface provides superior grip in wet or dry applications
Glove interior: Smooth interior finish for easy donning and comfortable wear
Color: Blue
Protein content: None
Quality certification: Meets ASTM D3578-99 requirements
Usage: Non-sterile, single use
Is the glove made of latex? No
Sensitouch Exam Glove Product Highlights
Sensitouch Non-Sterile Powder-Free Nitrile Exam Gloves have durable thin mil nitrile material that provides maximum protection against chemicals, harmful abrasions, Type I allergic reactions to NRL and viral exposure
Comfortable and secure even during the most difficult procedures
Glove is approved for chemotherapy treatments
Meets or exceeds ASTM D6319
Nitrile Exam Glove Product Specifications
Tensile Strength Before Aging: 16 Mpa (min)
Tensile Strength After Aging: 15 Mpa (min)
Elasticity/Elongation Before Aging: 500% (min)
Elasticity/Elongation After Aging: 400% (min)
Thickness at Palm: 0.06-0.09mm
Thickness at Finger: 0.09-0.12mm
Glove Length: 240mm or 9.5 inches from tip of middle finger to edge of cuff
Palm Width: X-Small 80+/- 5mm
Palm Width: Small 85+/-5mm
Palm Width: Medium 95+/-5mm
Palm Width: Large 106+/-5mm
Palm Width: X-Large 115+/-5mm
Sensitouch Nitrile Exam Glove Manufacturer Part Number
5875VB-XS
5875VB-S
5875VB-M
5875VB-L
5875VB-XL