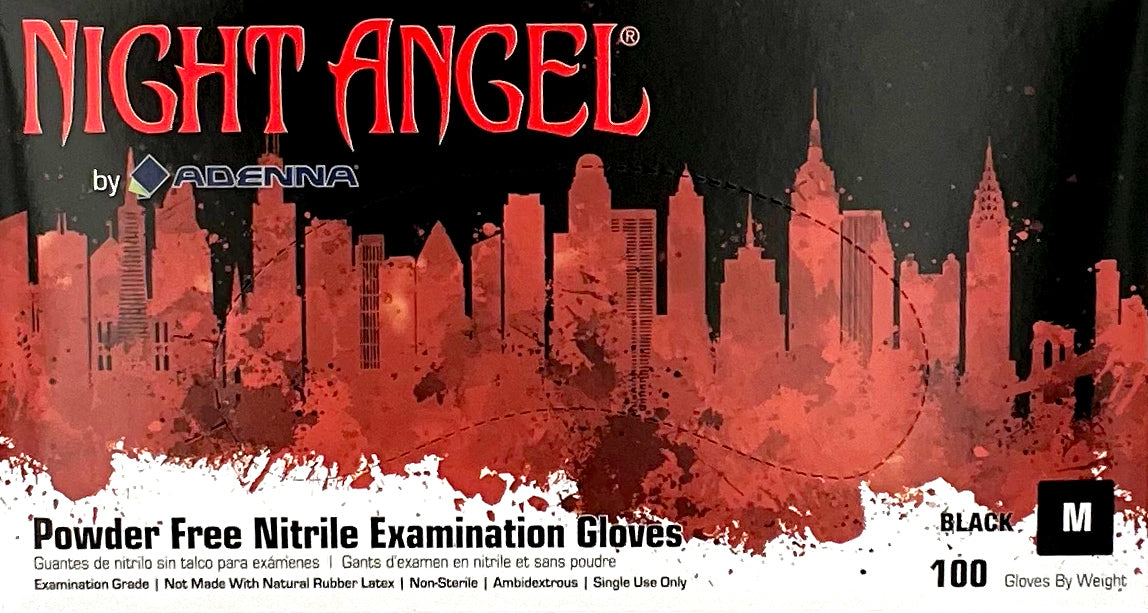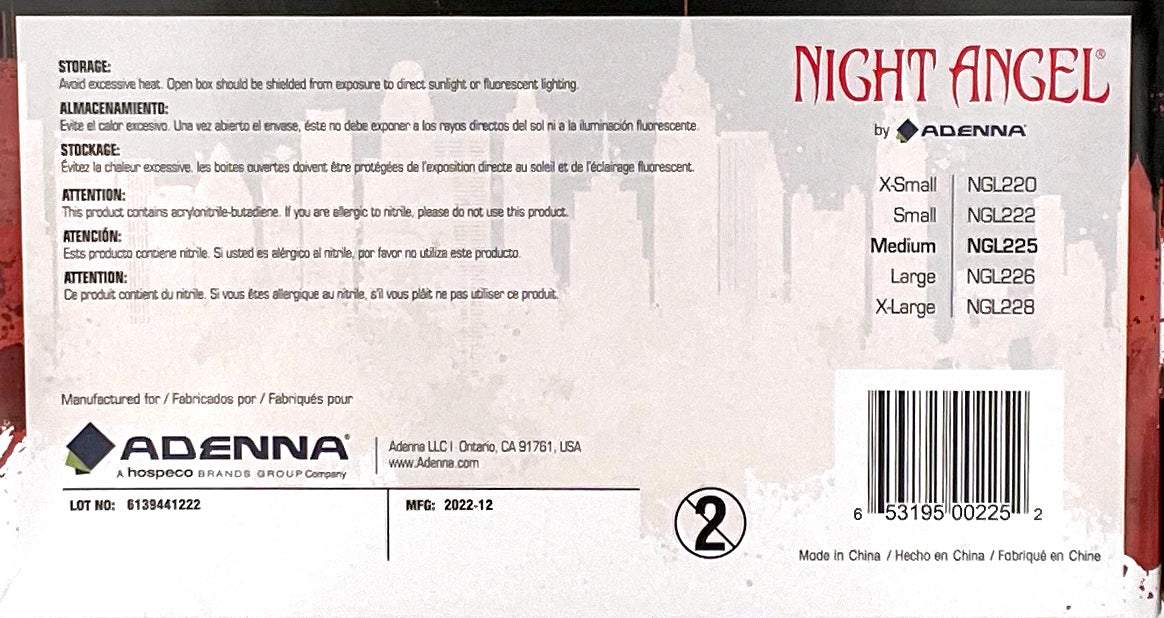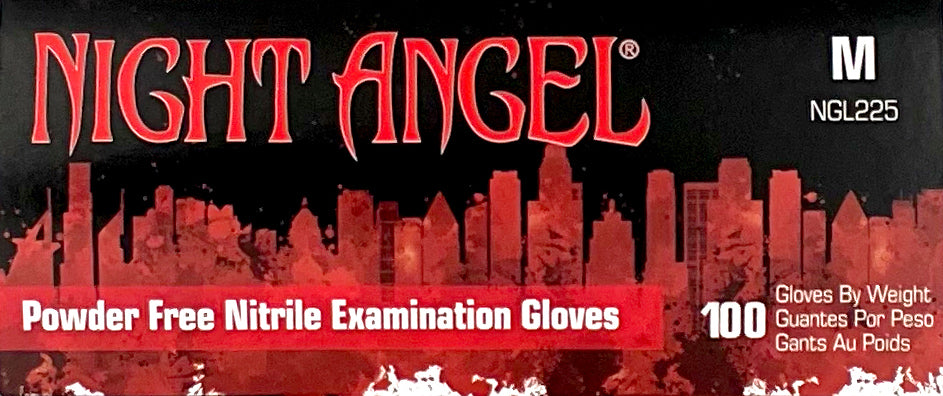 Adenna Night Angel Black Nitrile Gloves, PF 4 mil
---
Order up to 10 boxes of Night Angel Gloves and pay only $8.00 in shipping.  
Our black nitrile gloves by Adenna are powder-free and are excellent for tattoo artists, body art, piercing shops, hair, and beauty salon use. These black latex-free nitrile exam gloves mask inks, stains, and dyes during use, allowing you to focus on creating your art. Night Angel disposable black nitrile gloves are made to be ultra-soft and super flexible to provide enhanced dexterity and tactile sensitivity.
Price listed is per box of 100pcs.
View our shipping rates and information here.
Adenna Night Angel Black Nitrile Gloves Solution Type
Material: Nitrile

Fitting: Ambidextrous with beaded cuff

Cuff: Standard

Color: Black

Surface: Textured

Usage: Non-sterile, single use

Is the glove made of latex? No
Adenna Nitrile Exam Glove Product Highlights
100% latex-free eliminates potential allergic reactions to latex protein
Nitrile Exam Glove Product Specifications
Thickness at Finger: 4 mil

Glove Length: 240 mm
Adenna Night Angel Black Nitrile Powder Free Glove Manufacturer Part Number
X-Small NGL220
Small NGL222
Medium NGL225
Large NGL226
X-Large NGL228