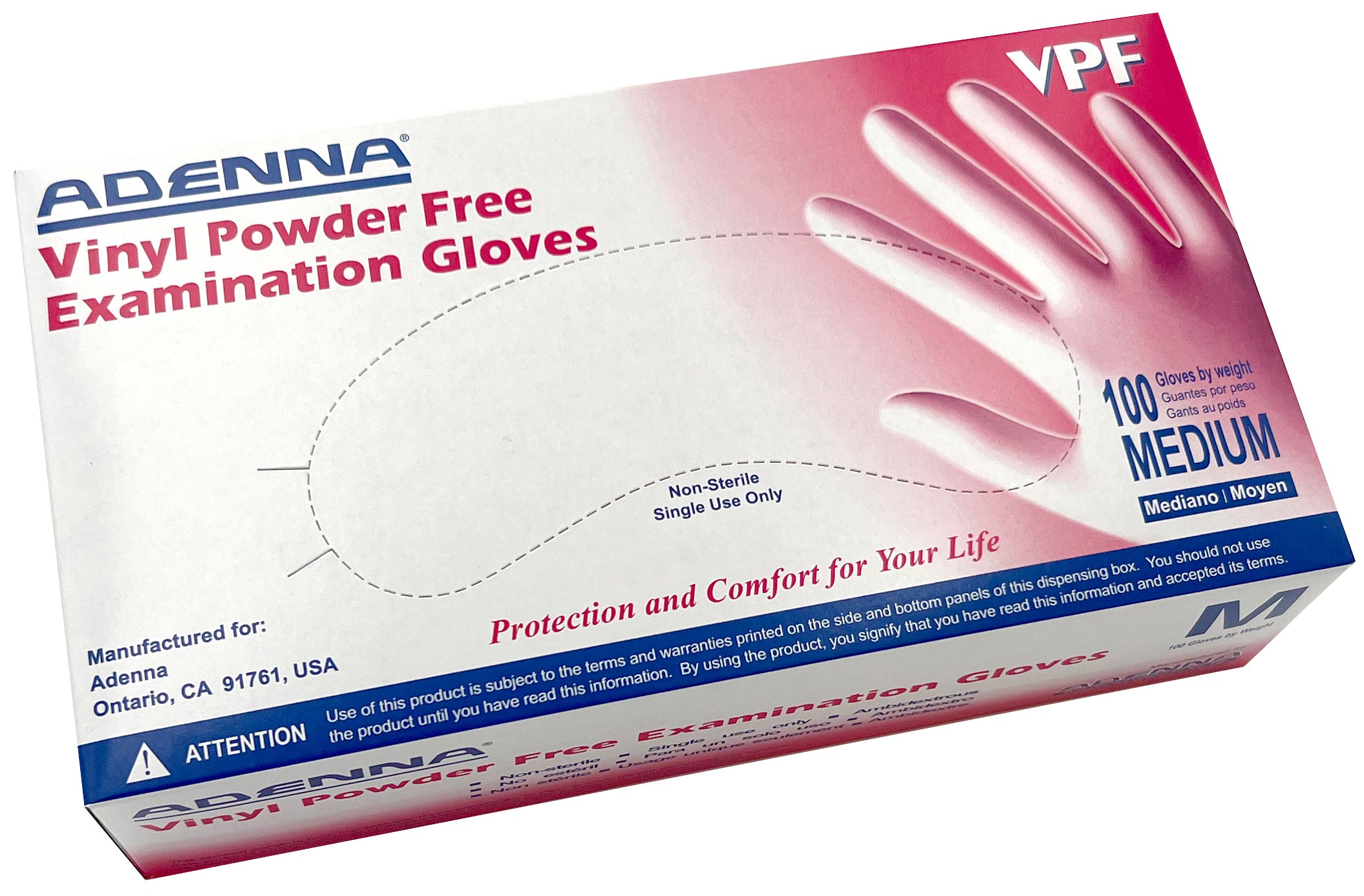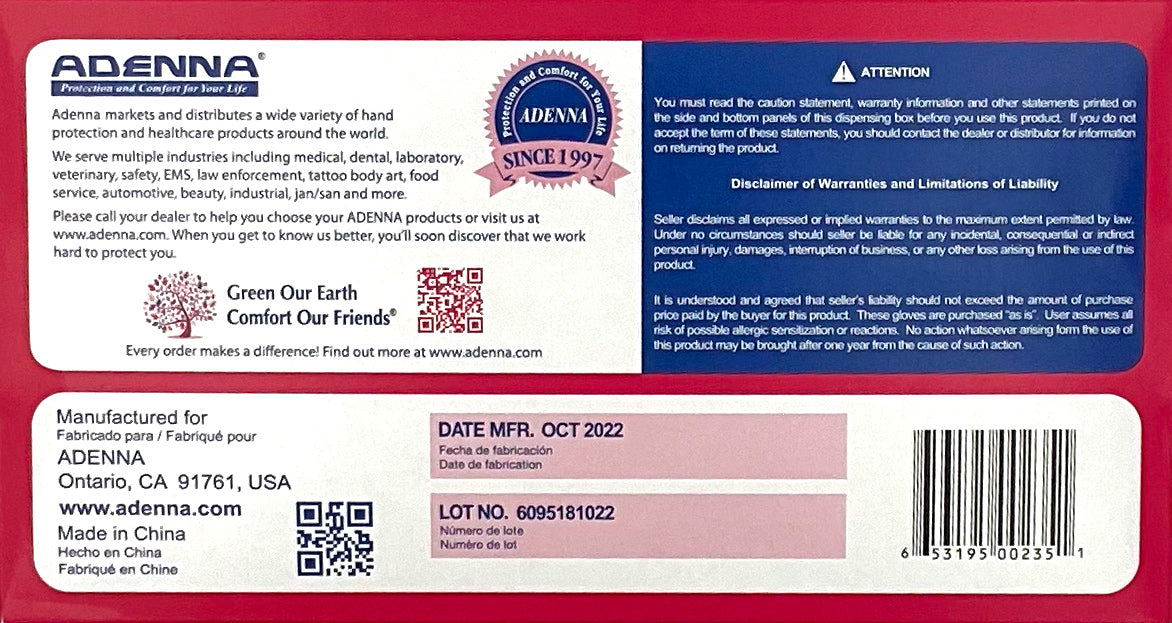 Adenna Vinyl Exam Gloves, PF 3.9 mil
---
The price listed is per box of 100pcs.
VPF Translucent Vinyl Powder Free Examination Gloves provide a latex-free, powder-free and economical solution to hand protection. Formulated from a special synthetic component and soft PVC material, these gloves are softer like premium leather, and fit snugly and comfortably to the hands.
They are 100% rubber latex-free eliminating the risk of developing latex protein-related allergies.
View our shipping rates and information here.
Adenna Vinyl Exam Gloves Features
Vinyl, Examination Grade
Powder Free
Avg. Finger Thickness: 3.9 mil
These gloves are softer like premium leather and fit snugly and comfortably to the hands.
100 pcs per box, 90 pcs for XL (by weight)