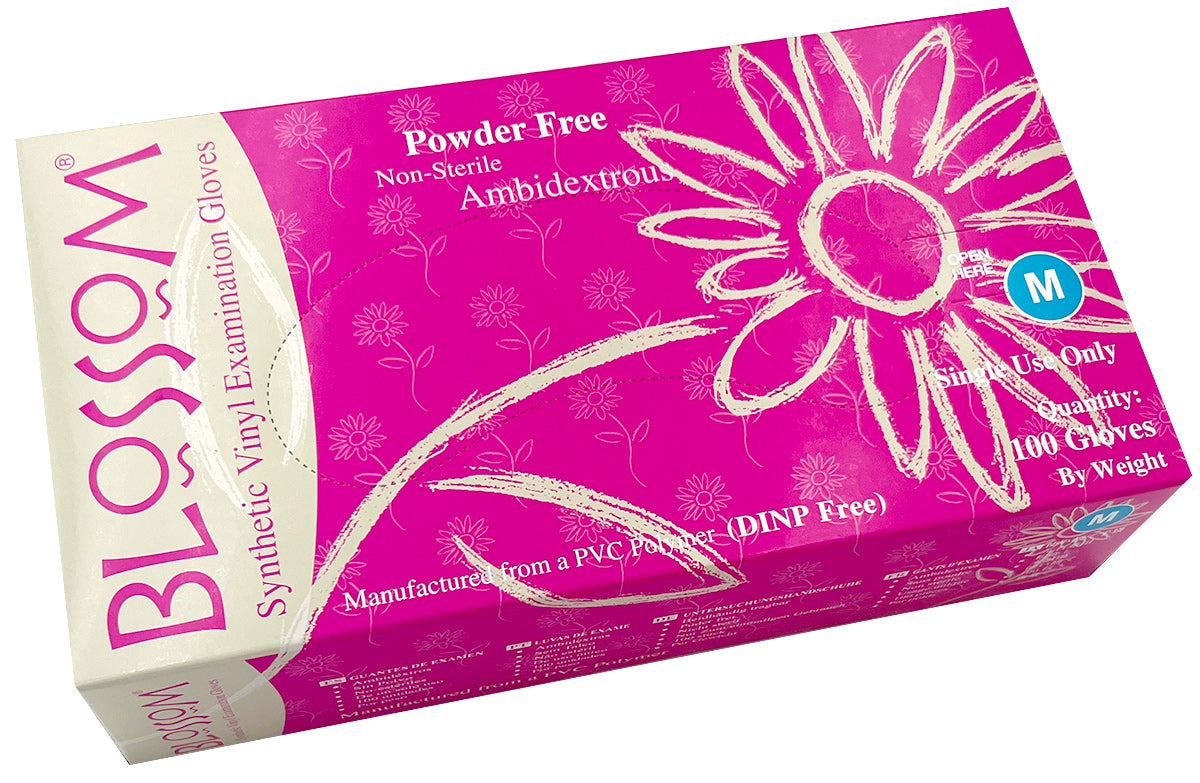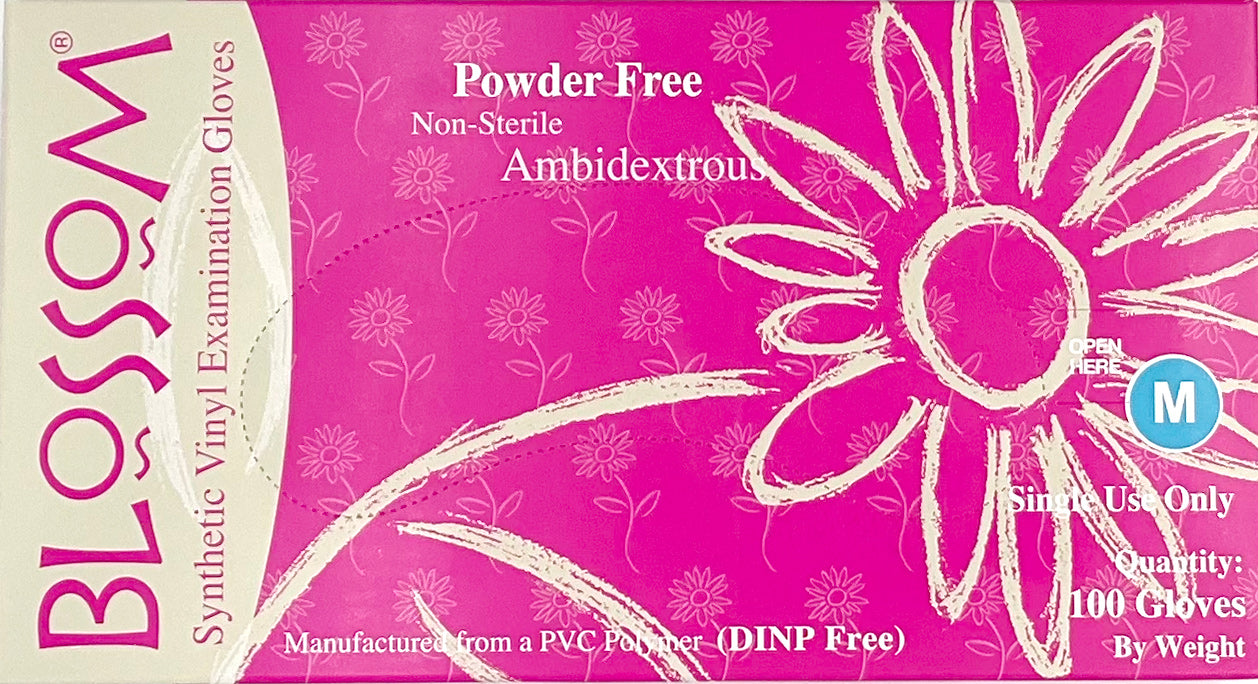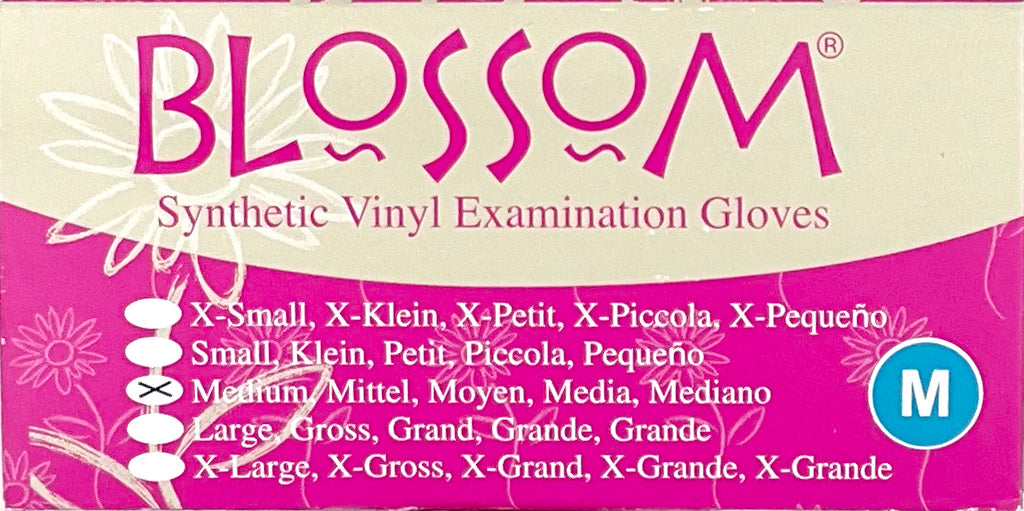 Blossom Powder-Free Vinyl Exam Gloves
---
Blossom powder-free clear exam gloves are ambidextrous with a beaded cuff. Blossom's vinyl exam gloves are disposable.
Price listed is per box of 100pcs.
View our shipping rates and information here.
Blossom Powder-Free Vinyl Exam Glove Solution Type
Material: Vinyl
Fitting: Ambidextrous with beaded cuff
Glove surface: Smooth surface.
Glove interior: Smooth interior finish for easy donning and comfortable wear.
Color: Clear

Protein content: None
Quality certification: Meets ASTM D3578-99 requirements
Usage: Non-sterile, single use
Is the glove made of latex? No
Blossom Vinyl Exam Glove Product Highlights
Synthetic Exam Glove are a cost-effective alternative that's perfect for general patient care.
New technology has improved the tactile sensitivity and durability of these quality latex- and powder-free gloves.
Blossom Powder-Free Vinyl Exam Glove Manufacturer Part Number
BM9226-V-PF
BM9227-V-PF
BM9228-V-PF