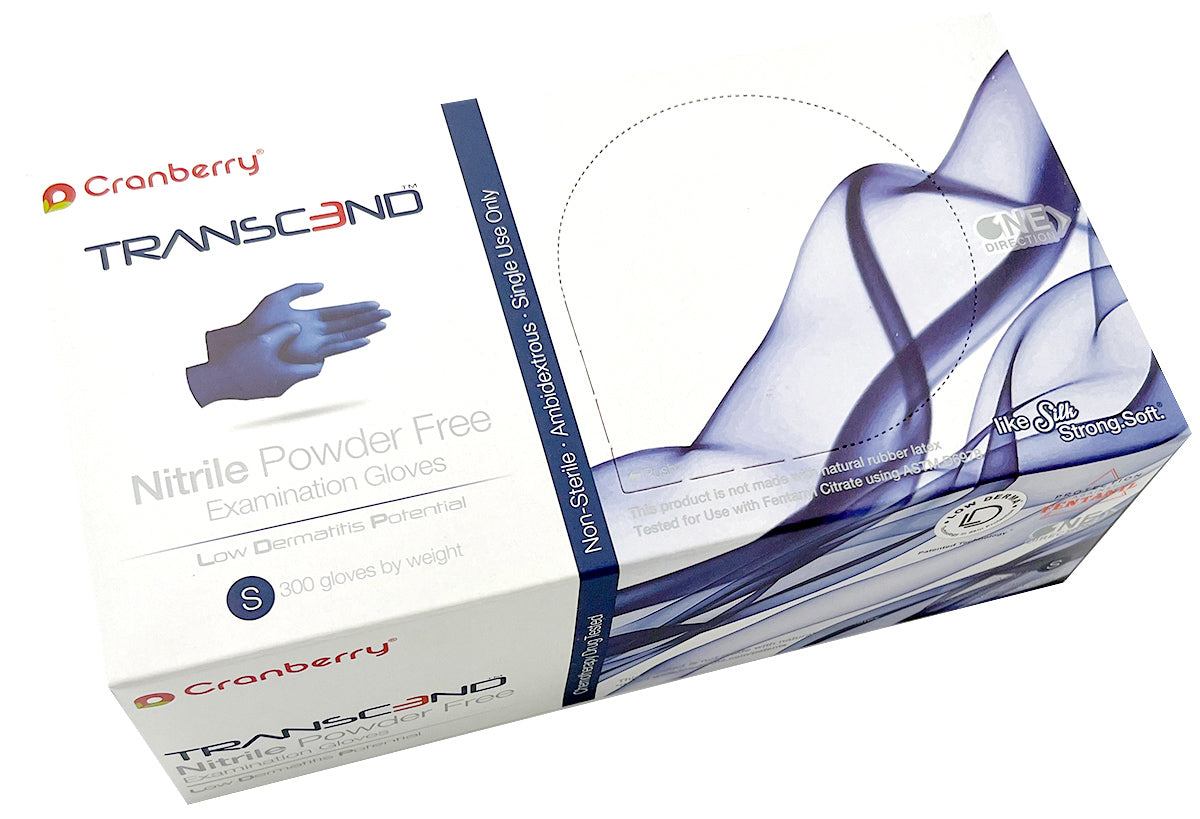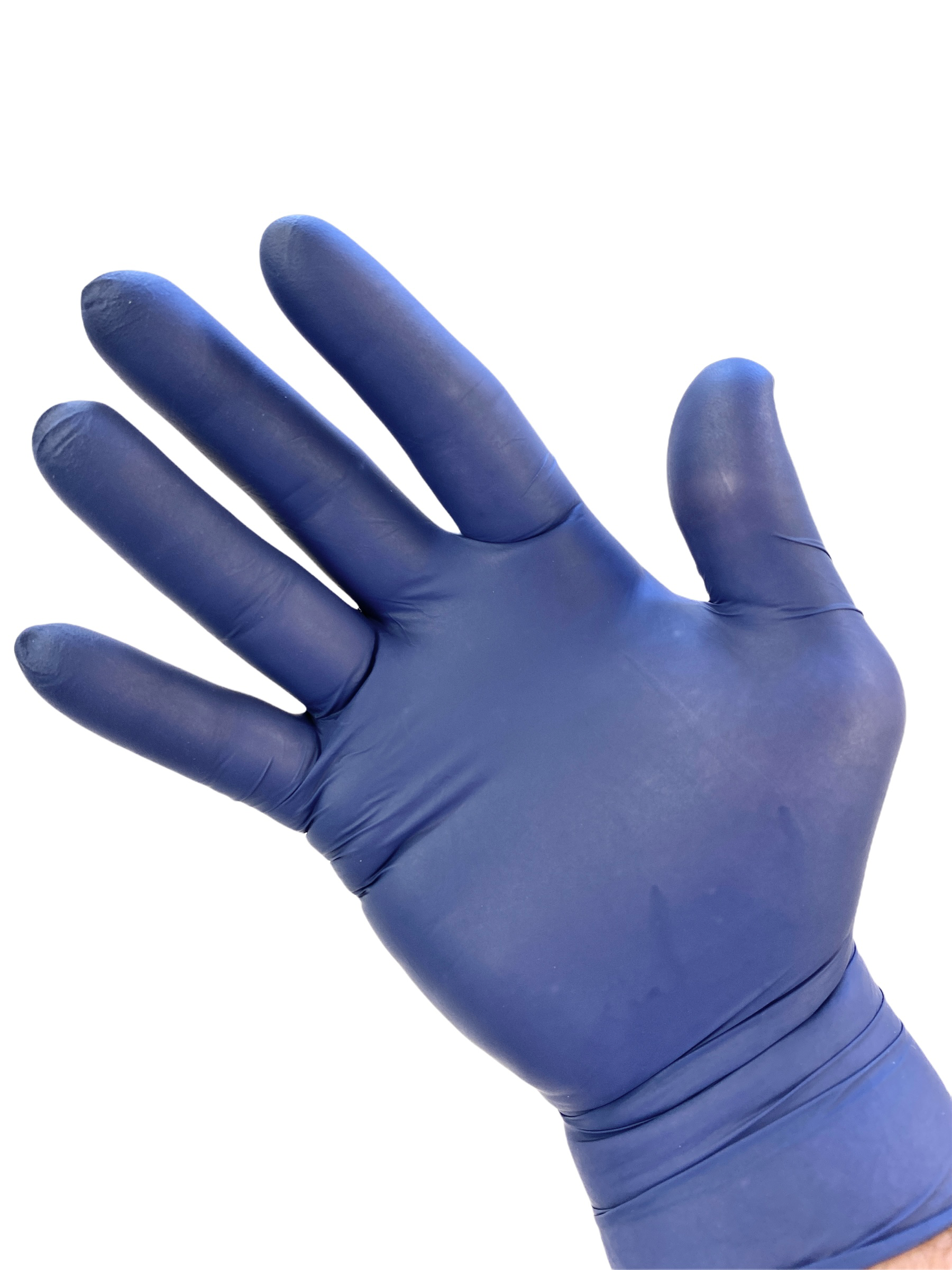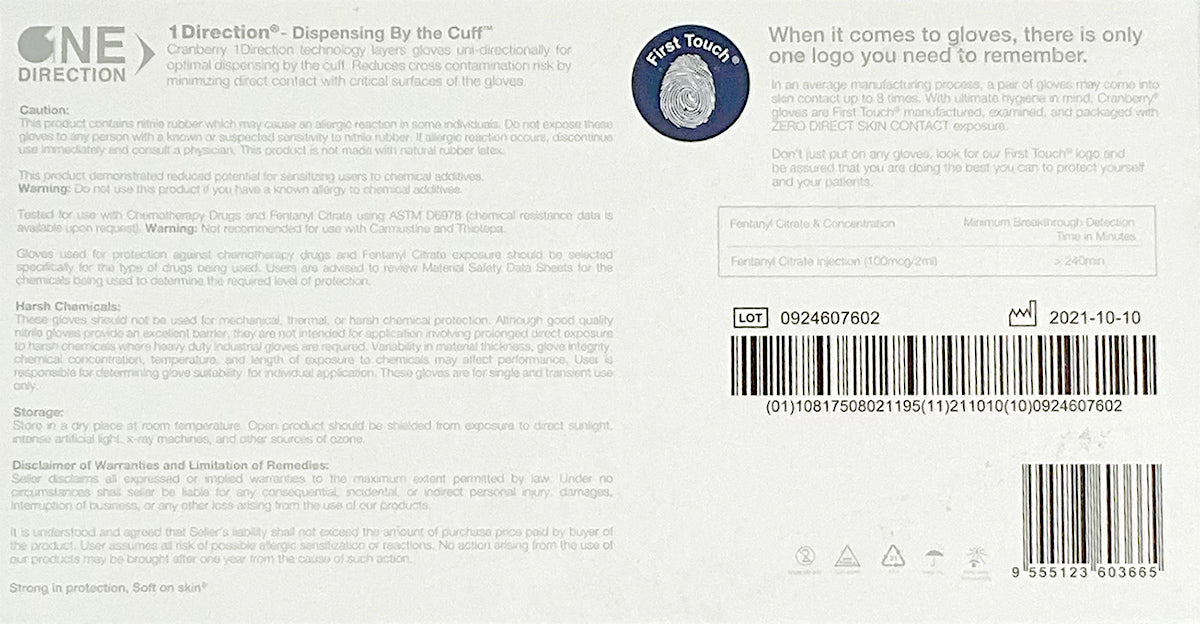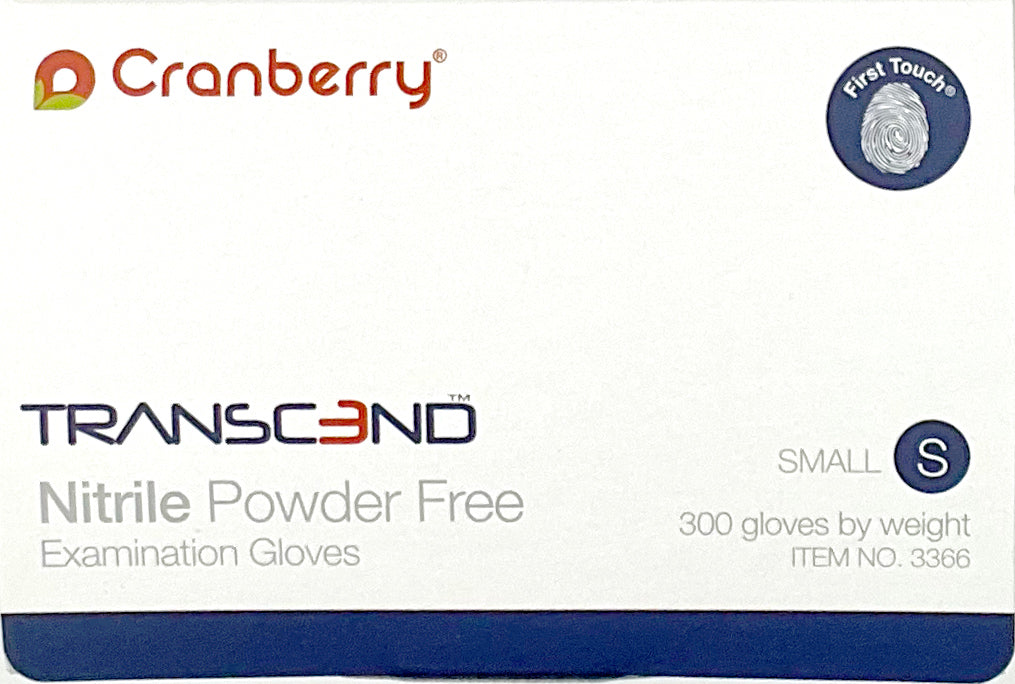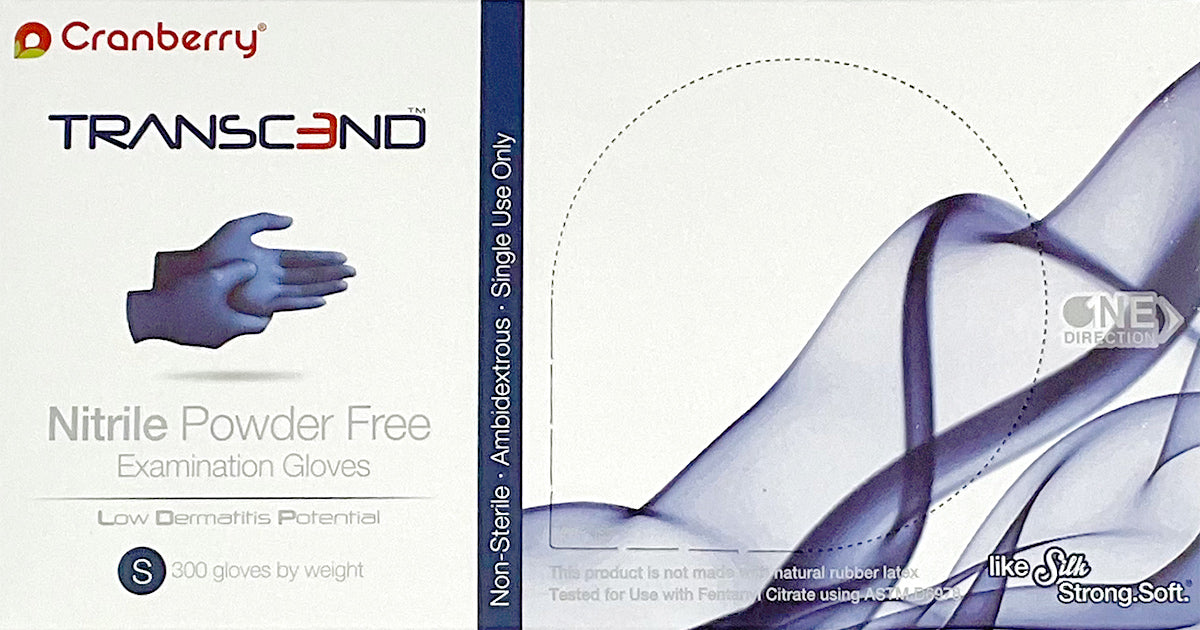 Cranberry Transcend Nitrile Exam Gloves (300 gloves/box)
---


**Great for Sensitive Hands**
Cranberry Transcend Nitrile gloves are powder-free, latex-free, and blue. This glove is manufactured with a patented Low Derma Technology eliminating the chemical accelerators commonly found in nitrile, reducing the risk of Type I & Type IV hypersensitivities.
This product is packaged in a BIG triple count box with 300 gloves per box. 
The price listed is for 1 box, 300 gloves.
* Due to the current shortage, all sales are final. No returns will be accepted.
View our shipping rates and information here.