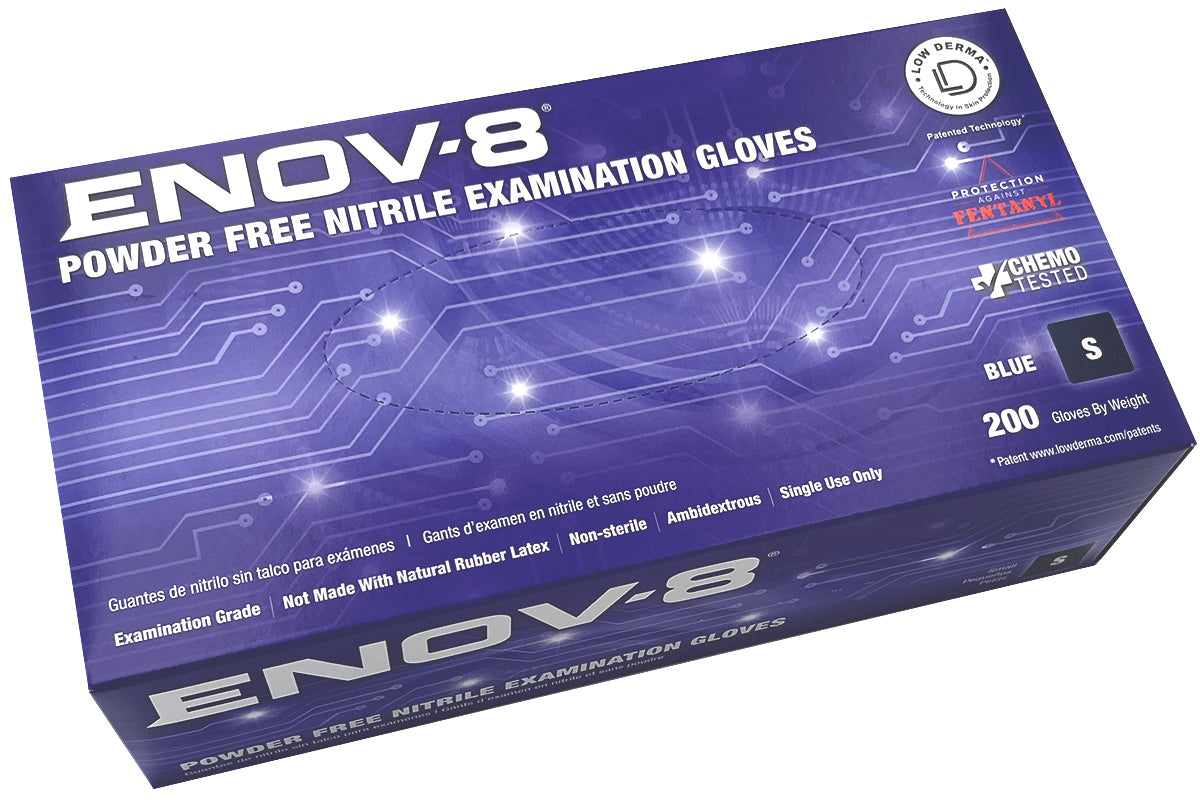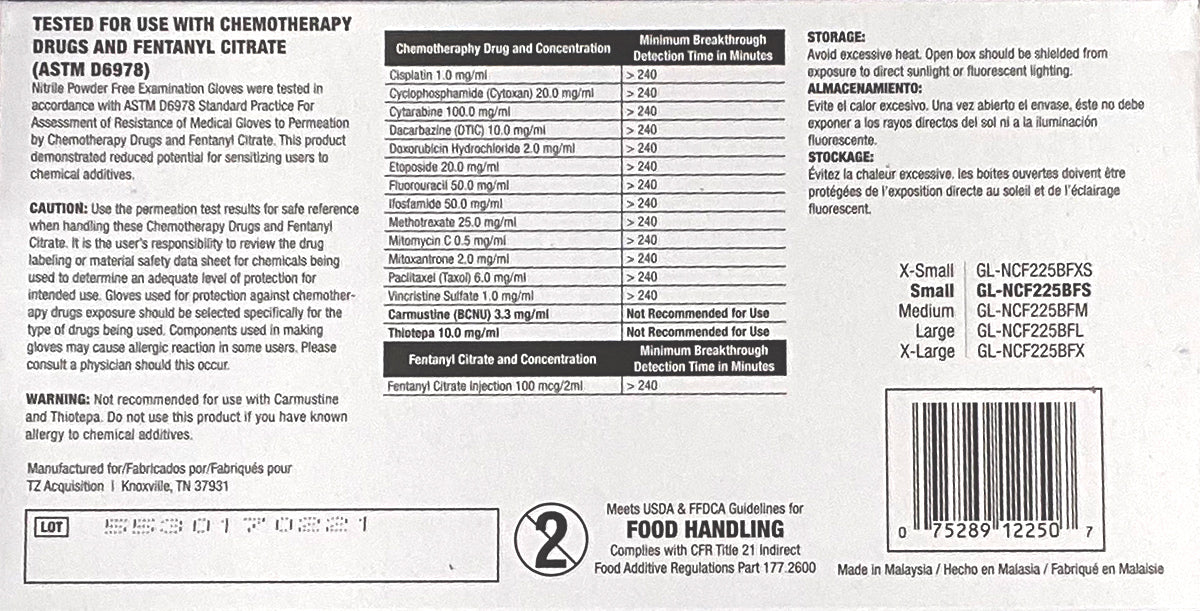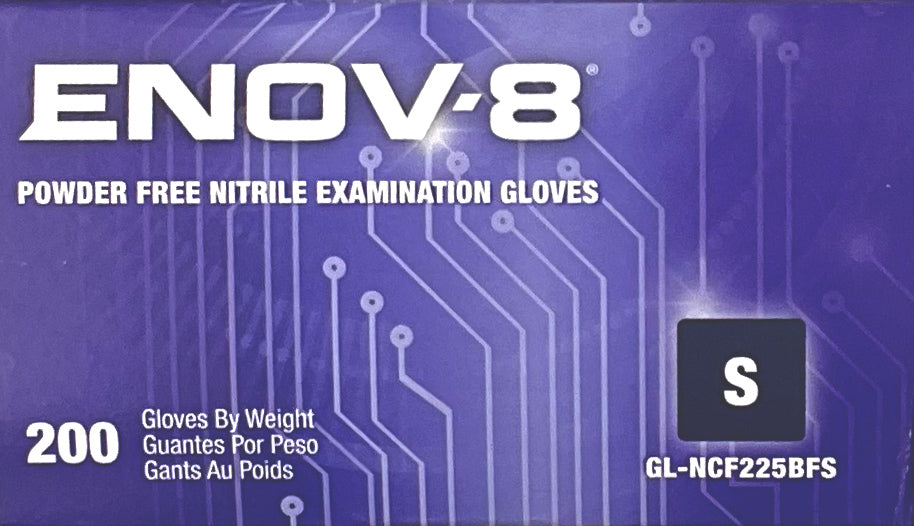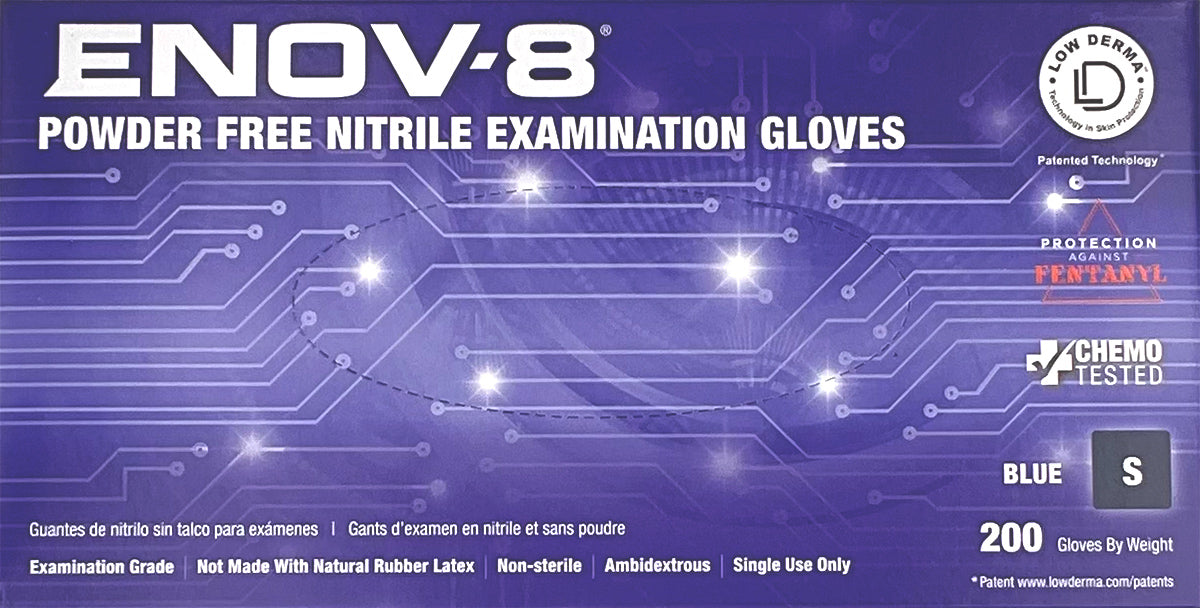 ENOV-8 Nitrile Gloves for Sensitive Skin (200 gloves/box)
---
The price listed is per box of 200pcs.
View our shipping rates and information here.
ENOV-8 nitrile exam gloves are designed for sensitive skin. 
LOW DERMA™ granted the "Low Dermatitis Potential" claim by USFDA for protection from Type 1 and Type 4 Hypersensitivity
Additionally, the Sensitive Skin Technology protects the wearer from fentanyl exposure, sulfur, proteins, and chemical accelerators that cause allergic reactions.
ENOV-8 Nitrile Gloves Product Details
Non-sterile

Single-use/disposable
Textured fingertips
Improved elasticity for reduced hand fatigue
Improved chemical permeation resistance (resistance to chemotherapy drugs, chemicals and oils)
Complies with FDA CFR Title 21 Indirect Food Additive Regulations Part 174-178
Dark, Dusty Blue
Palm: 2.5 mil
Glove length: 9.5 inches