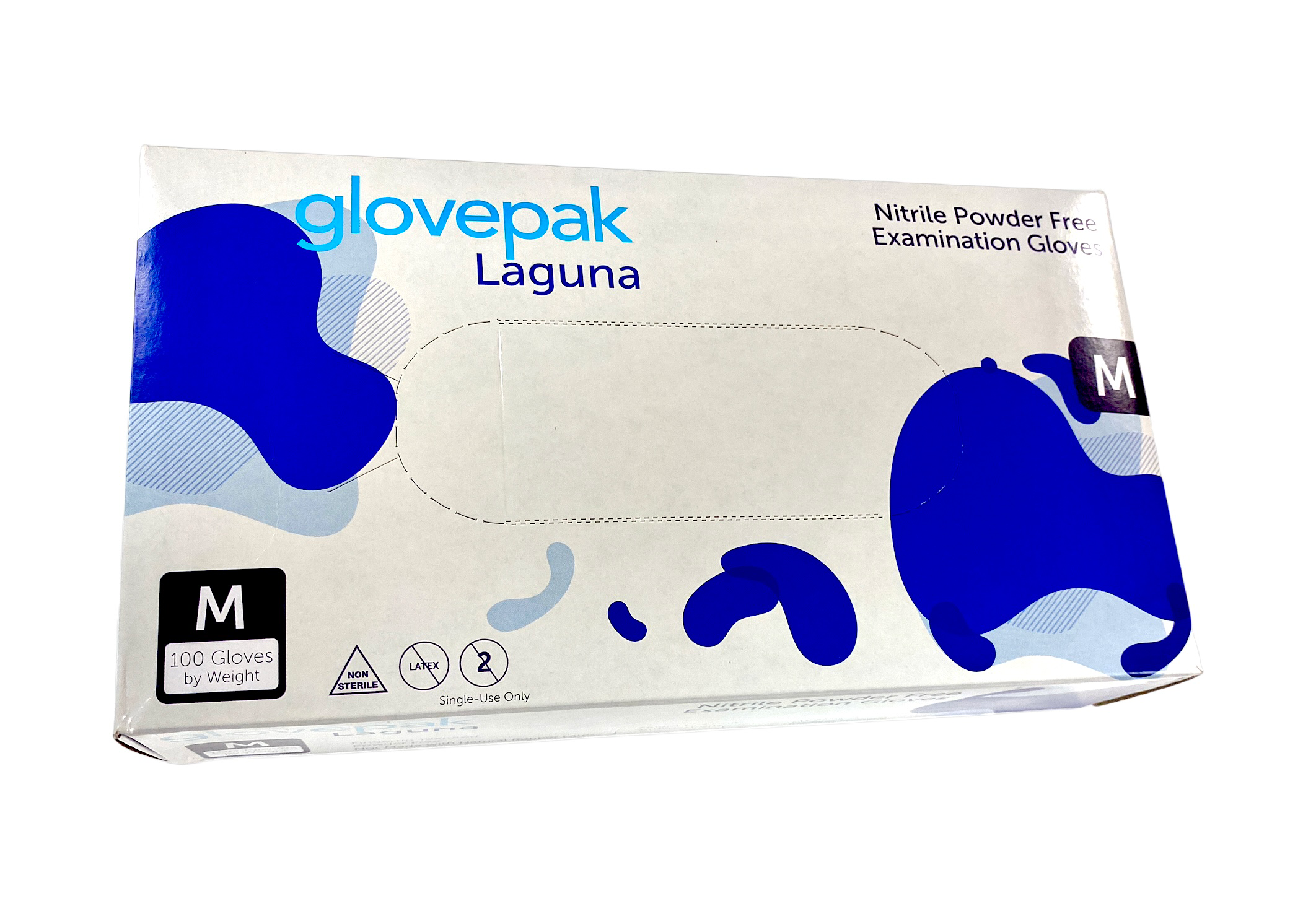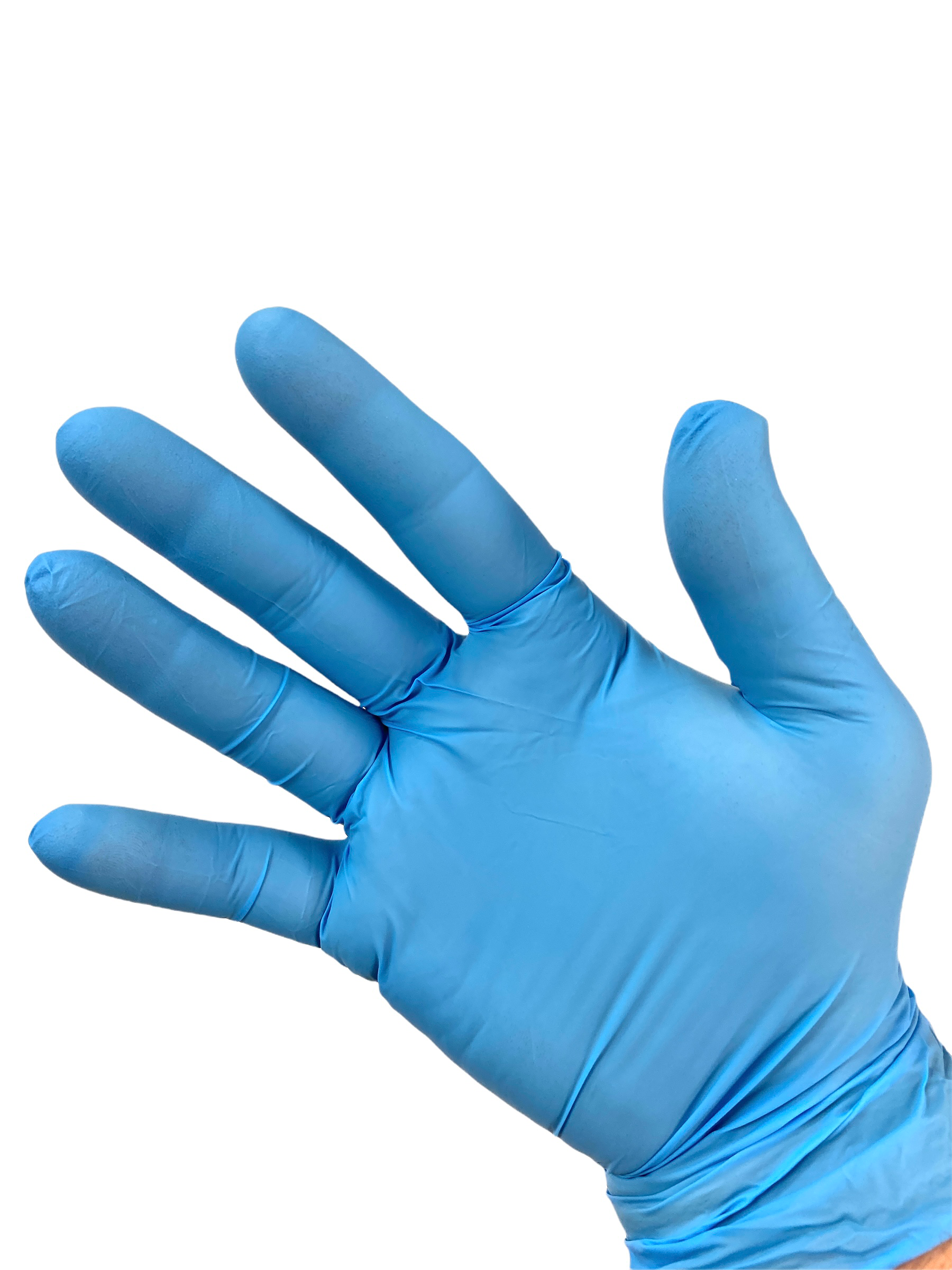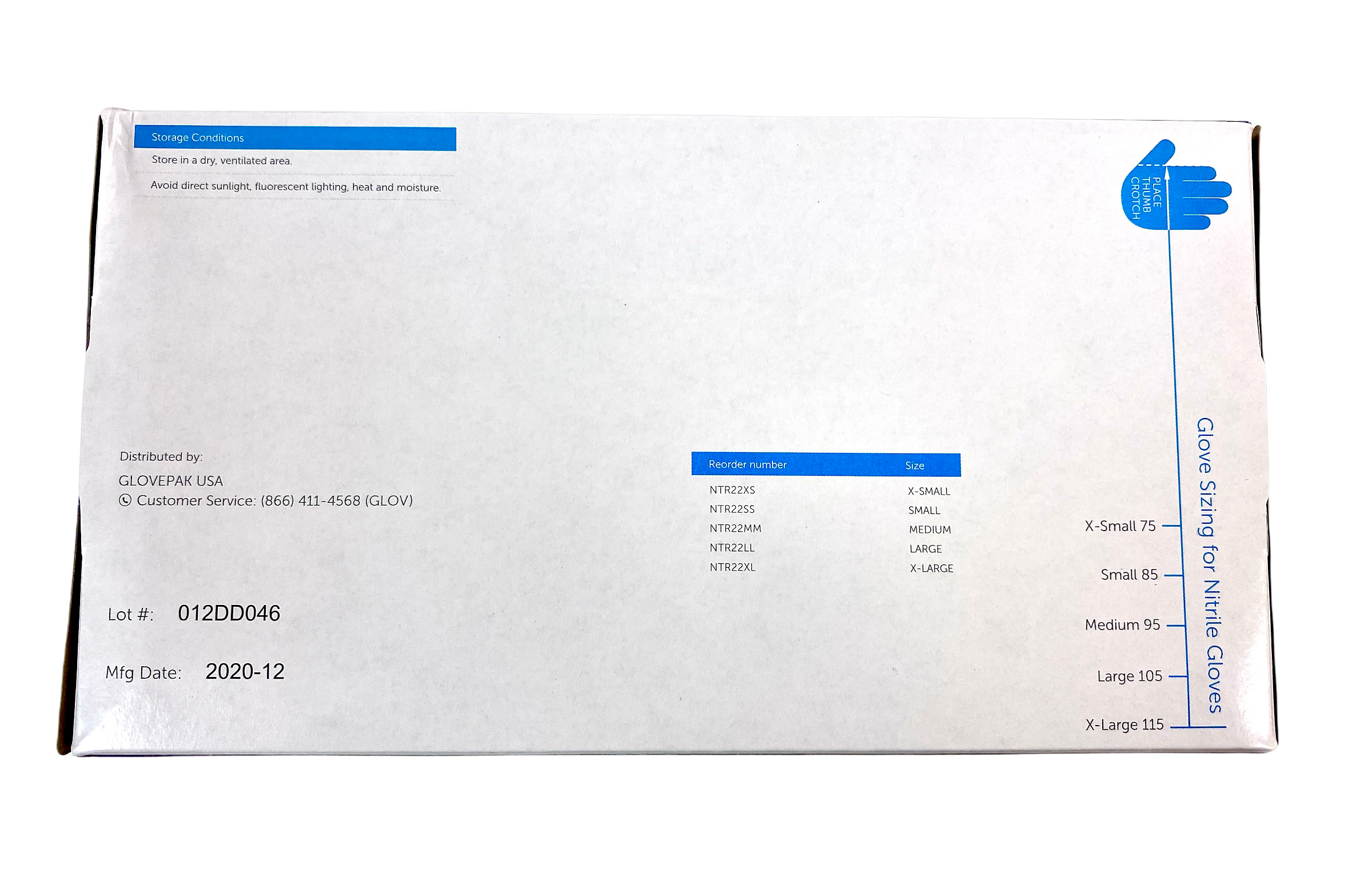 GlovePak Laguna Nitrile Exam Gloves
---
GlovePak Laguna powder-free nitrile exam gloves are aqua blue in color. Laguna exam gloves are excellent for medical, laboratory and industrial use. These latex-free nitrile exam gloves have been chemo drug tested and lab chemical tested. Laguna disposable nitrile gloves are powder free with a textured fingertip.
Price listed is per box of 100pcs.
View our shipping rates and information here.
GlovePak Laguna Nitrile Exam Glove Solution Type
Material: Nitrile

Fitting: Ambidextrous with beaded cuff

Cuff: Standard

Color: Aqua Blue

Manufacturing Accreditations: ISO 9001:2008, ISO 13485-2003, and EN ISO 13485:2003

Meets the following Standards: ASTM D6319, ASTM D6978, EN 455 part 1, 2, 3 & 4, EN 1186, EN 13130, CEN/TS 14234, EN 420, EN 374 part 1, 2 & 3, AS/NZS 4011:1997

Usage: Non-sterile, single use

Is the glove made of latex? No
GlovePak Nitrile Exam Glove Product Highlights
Laguna exam glove's elastic formulation mimics the donning properties of

latex gloves in softness, stretchability, tactility and comfort fitting.

100% latex-free eliminates potential allergic reactions to latex protein
Nitrile Exam Glove Product Specifications
Tensile Strength Before Aging: ≥ 18

Tensile Strength After Aging: ≥ 16

Elasticity/Elongation Before Aging: 500

Elasticity/Elongation After Aging: 400

Thickness at Palm: ≥ 0.08

Thickness at Finger: ≥ 0.11

Glove Length: ≥ 230 


Palm Width: X-Small 76 ± 4

Palm Width: Small 86 ± 4

Palm Width: Medium 98 ± 4

Palm Width: Large 107 ± 4

Palm Width: X-Large 115 ± 4
GlovePak Laguna Nitrile Exam Glove Manufacturer Part Number
NTR22XS
NTR22SS
NTR22MM
NTR22LL
NTR22XL