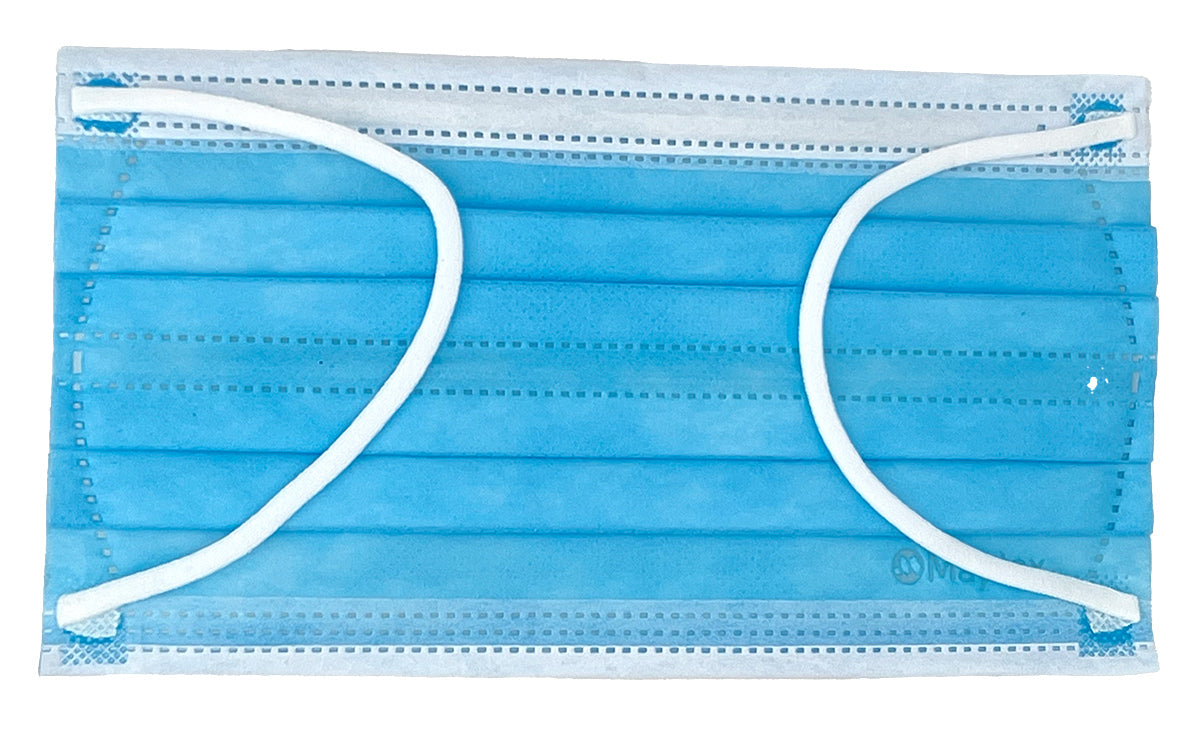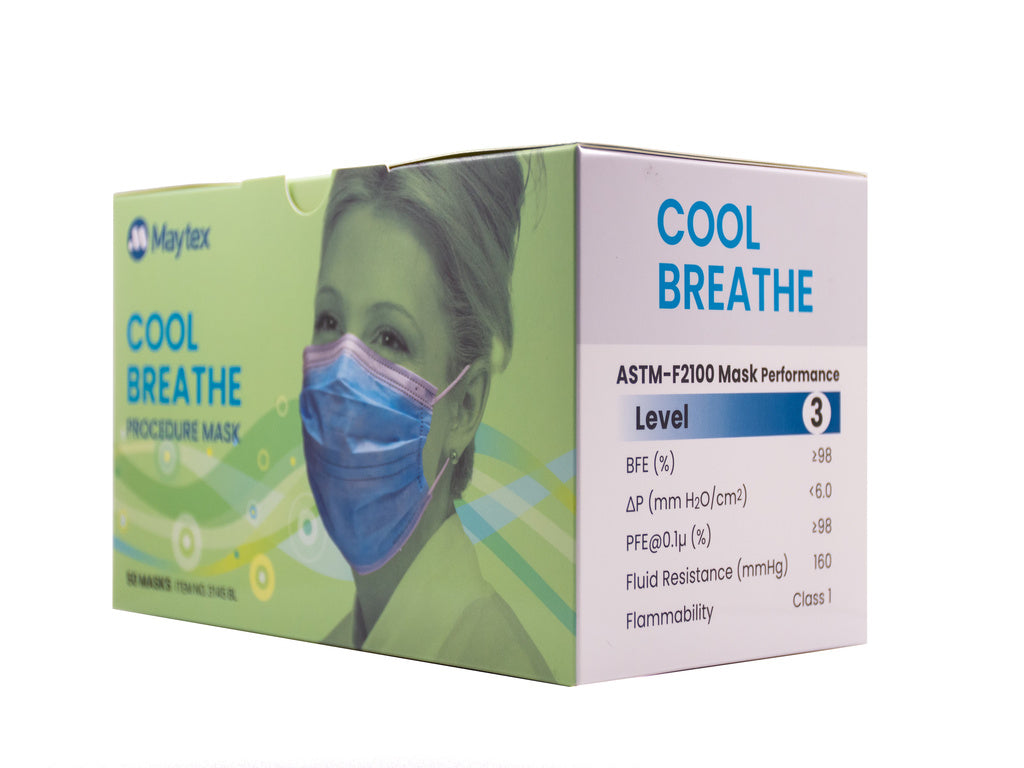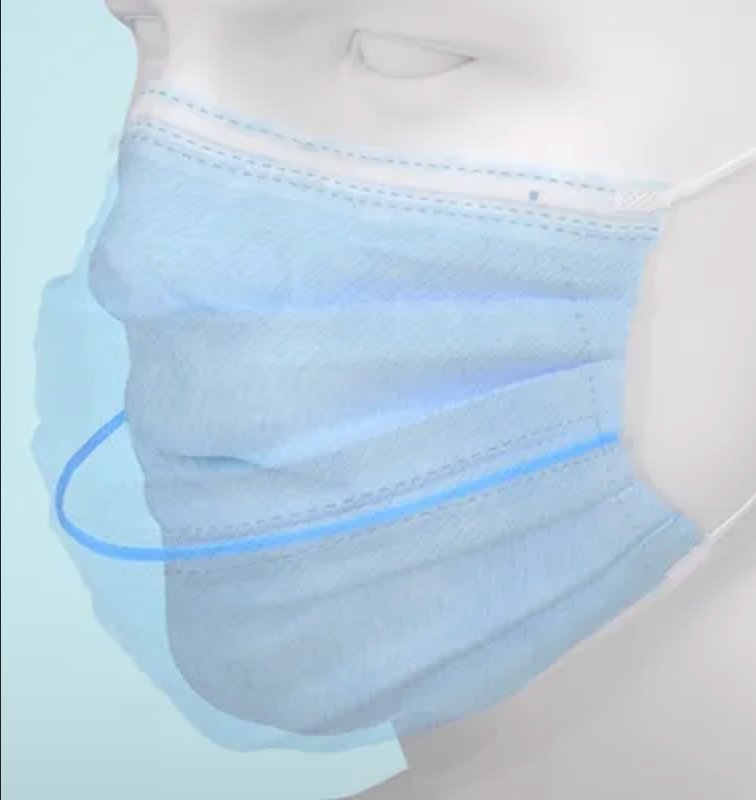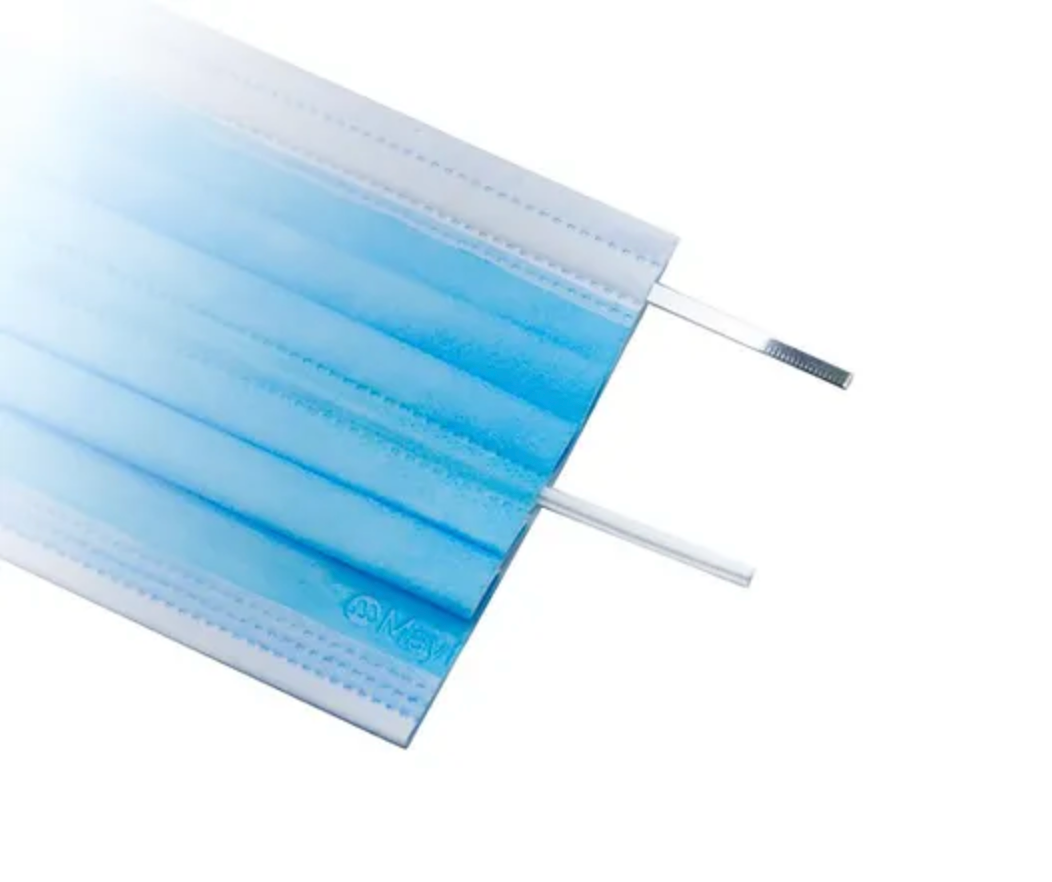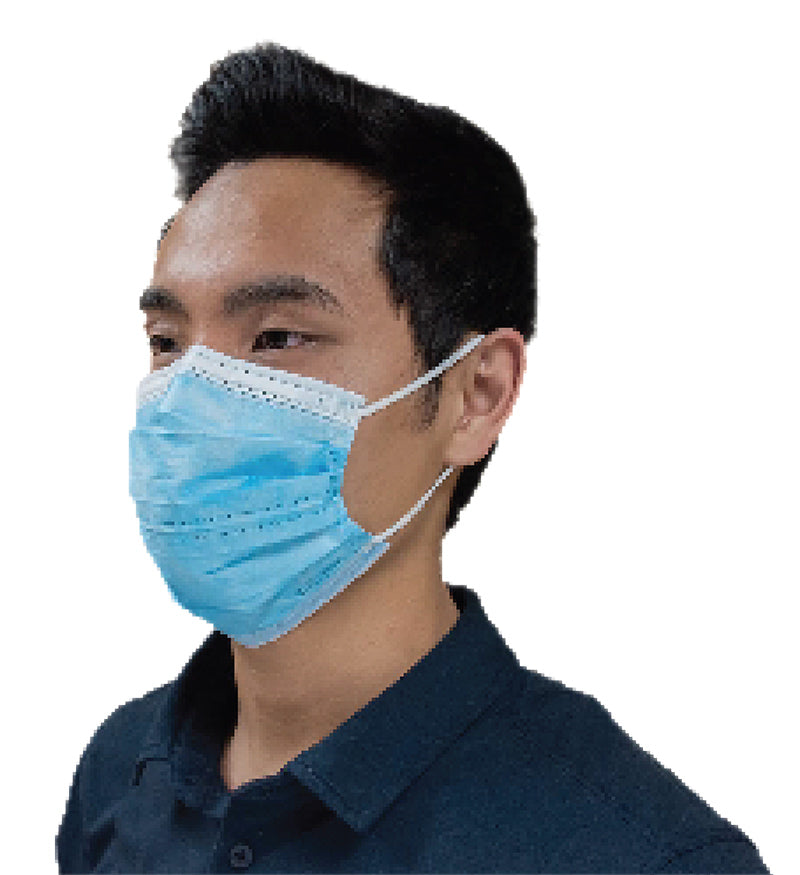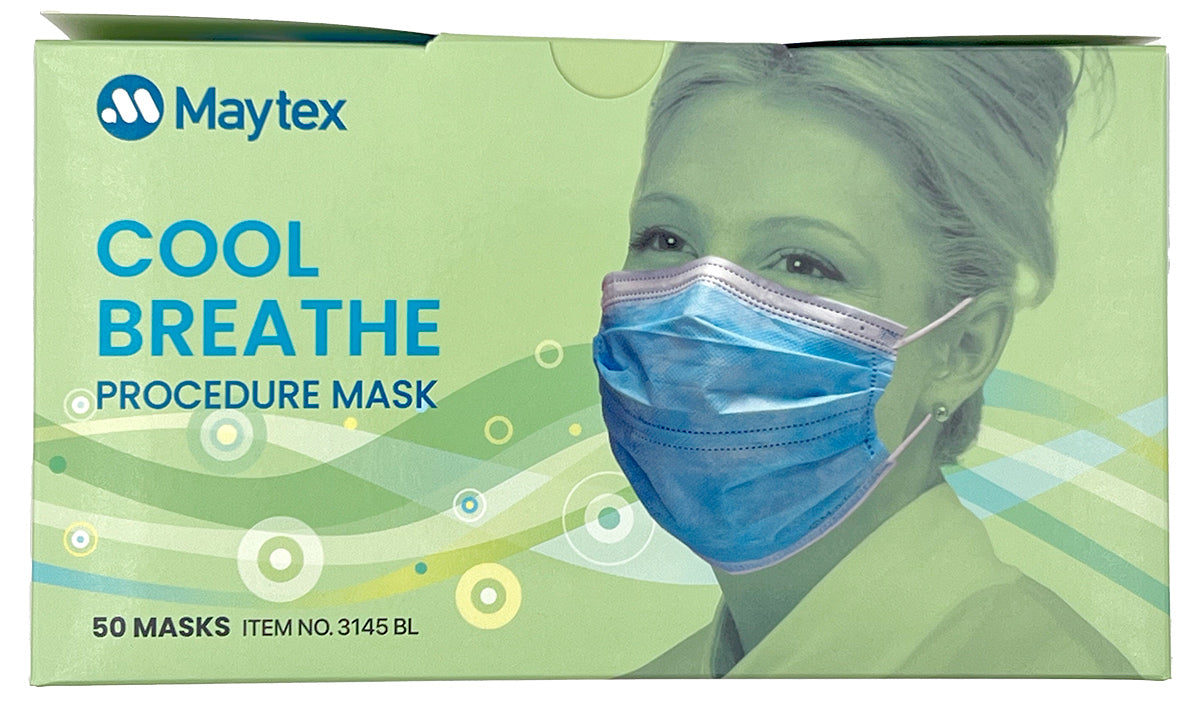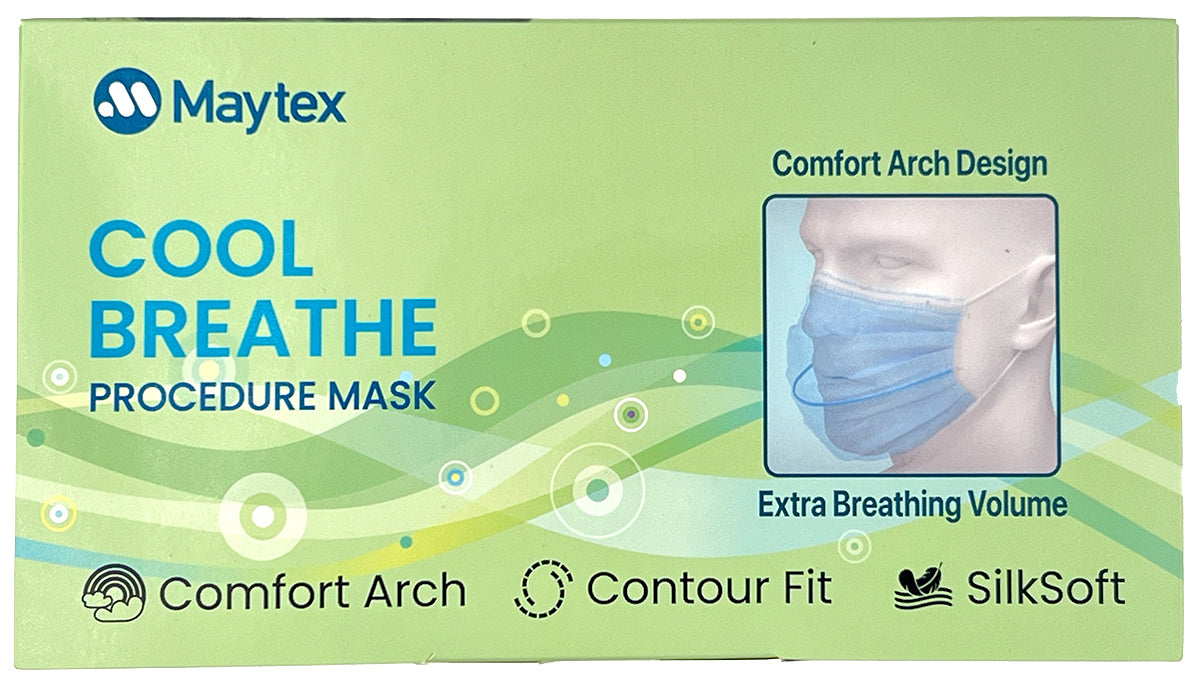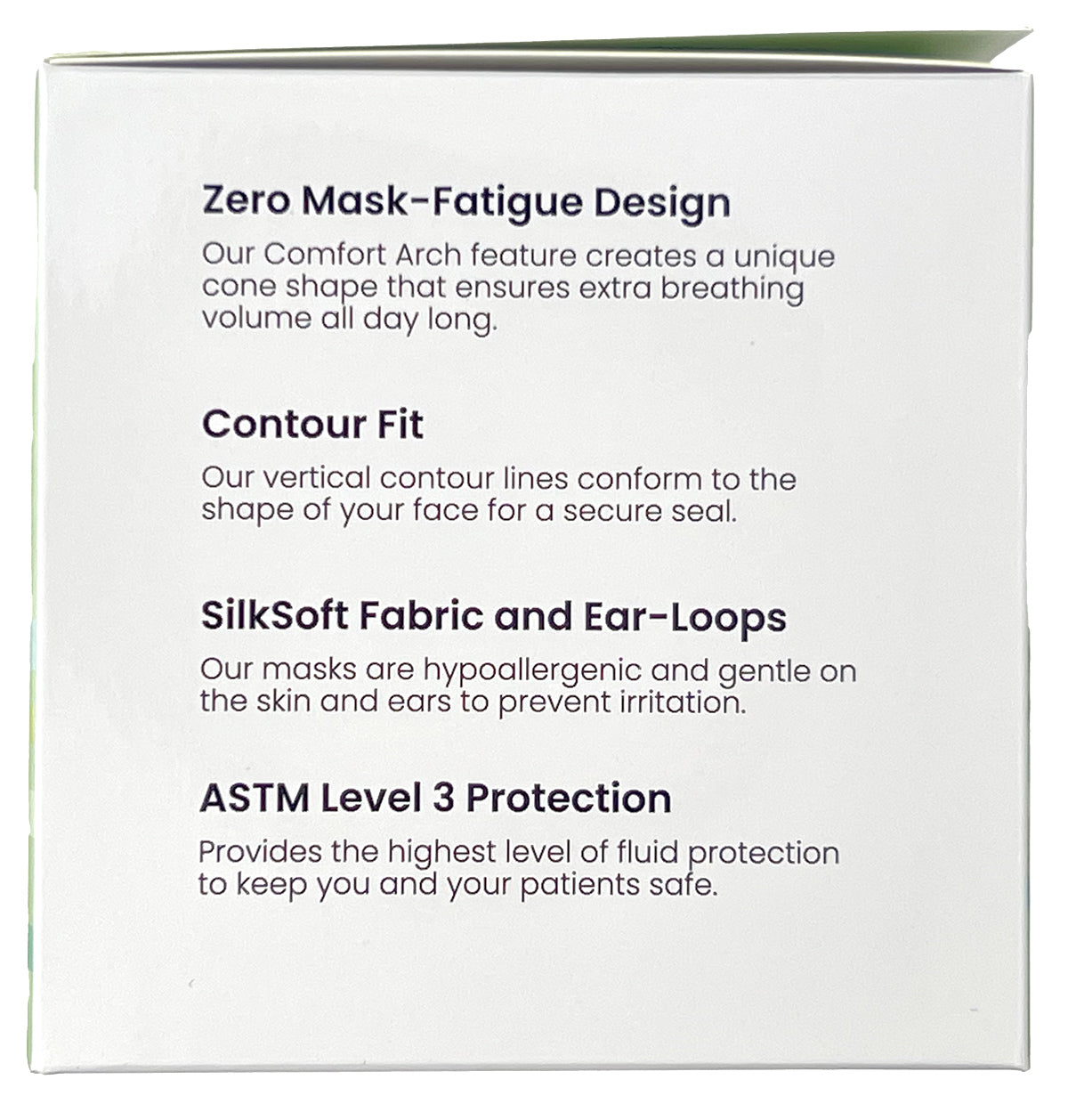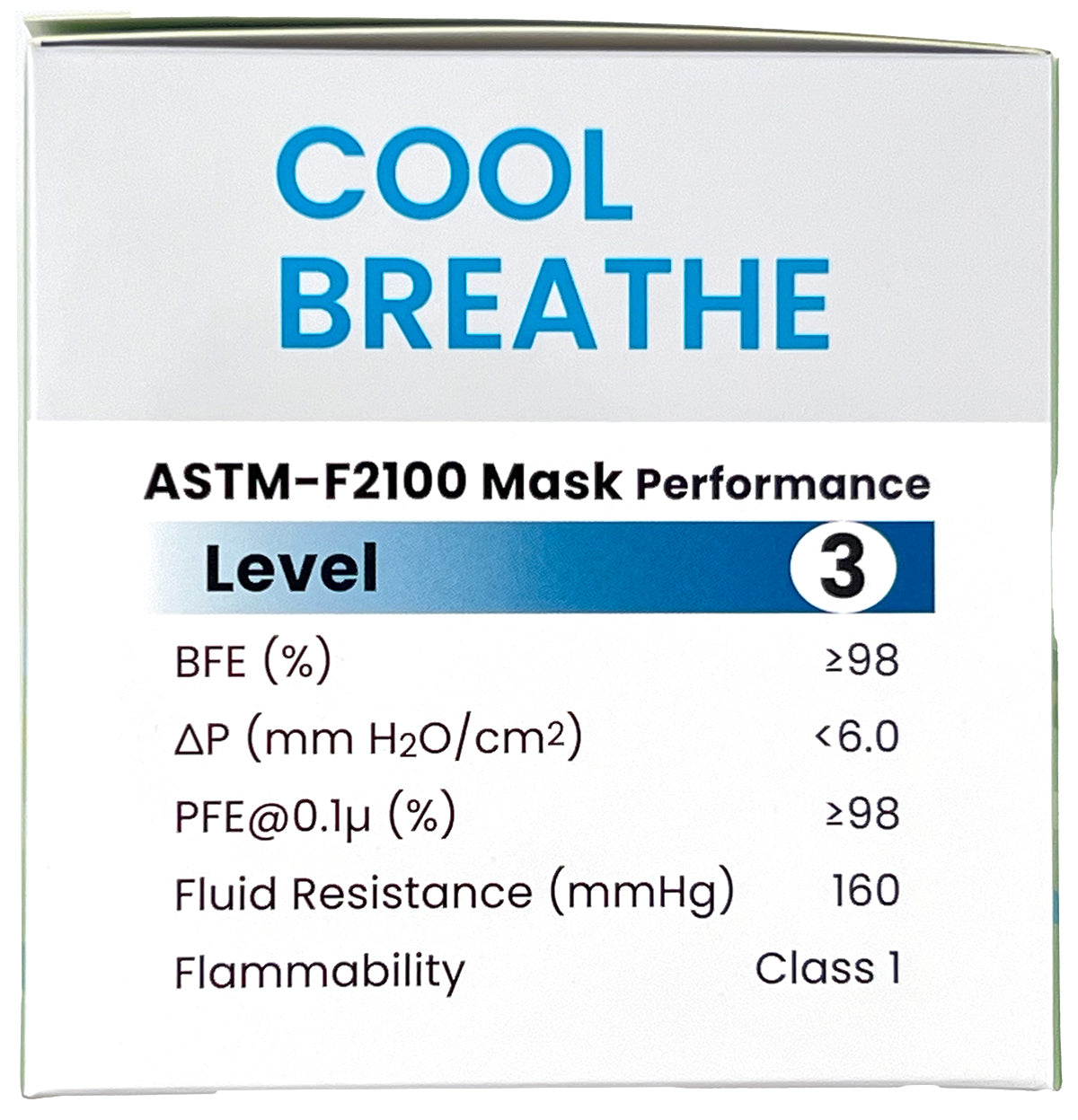 Maytex Cool Breathe Ear-loop Exam Masks - Blue 50/box ASTM Level 3 (3145BL)
---
Zero Mask-Fatigue Design
Maytex' Cool Breathe Exam Mask has a Comfort Arch feature that is paired with Maytex' symmetric 4-fold design to create a unique cone shape that ensures extra breathing volume.
Contour Fit
Our vertical contour lines conform to the shape of your face for a secure seal.
SilkSoft Fabric and Ear-Loops
This mask is hypoallergenic and gentle on the skin and ears to prevent irritation.
ASTM Level 3 Protection
Provides the highest level of fluid protection to keep you and your patients safe.